Investing in Scotch Whisky
Delicious and exclusive, investment grade scotch may be the best inflation hedge you already own.
The Federal Reserve's current monetary policy is wholly unprecedented.  These tactics have never been tried before.  If the mainstream media, economics community, and investment "experts" were capable of putting ego aside, they'd all agree – no one knows what is going to happen next. The economists over at the Fed are writing papers about a potentially deflationary outcome, not dissimilar to the Japanese experience in near-zero interest rate policy.  Other economists are predicting an impending explosion of inflation, the likes of which could devastate the buying power of your hard earned savings.
What is a reasonable investor to do?  It's simple – take steps to protect your assets from these possible risks.  Some say gold is the answer, others say real estate.  We want to tell you about another asset you may have never considered.  It's liquid, it's brown, and it can be very delicious.  It can also be a fantastic investment and inflation hedge.
In January, a bottle of Macallan "M" sold for over $600,000 in Hong Kong, considered the most expensive whisky transaction in history.  Granted, the purchased bottle was six times the normal size and the bottle was made of hand-blown crystal (the first 40 iterations were deemed imperfect and destroyed while the 17 craftsmen sadly shook their heads).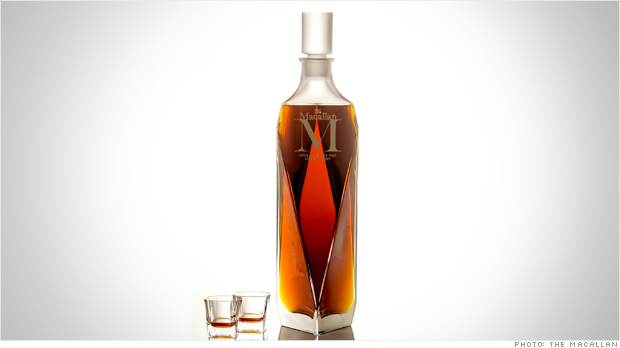 This sale provides a glimpse into the world of single malt investing.  There is a lucrative market in whisky value appreciation, and if you are patient enough to resist the temptation to imbibe your investment then you'll likely be rewarded handsomely down the road.  Below is the graph of the top 100, 250, and 1,000 performing IGS (Investment Grade Scotch) since 2010, courtesy of Whisky Highland.
Impressive to say the least, certainly a better return than the yield from current microscopic interest rates.  Even the worst performing IGS is not disastrous, with the worst 100 whiskies down 62% over last three years.  And even then, at least you'll be left with some of the finest liquor on Earth to help drown your sorrows.
Whisky investing is a fascinating platform that combines the knowledge of premium liquor with a real opportunity to make great money.  In the words of David Robertson, the rare whiskies director at Whyte & Mackay, "Look out for single cask releases, very limited volumes, highly drinkable distilleries.  Buy two bottles.  Drink one and keep one, and at least you will be doing your bit to take some supply out of the market, helping to push the price of your remaining bottle upwards."  Courtesy of The World Financial Review's article Investing in Liquid Gold, below are some basic whisky investing rules: